ONLINE STORE COMING SOON !!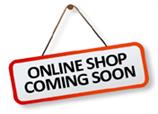 Safety Signage & Road Signs
Custom Safety Signs Made to Order.
If you have a custom safety message that's not a standard don't worry! We can make it to suit Australian standards and get your safety message across. Custom safety signs are made to order any size to suit you location with a few mounting options available. Call us now on 03 94657631 to find out more.
Copyright © Inscribe Australia 2016. All Rights Reserved - Inscribe is one of Australia's leading engraving, labeling & signage company. | Sitemap



SUBSCRIBE TO OUR NEWSLETTER

follow us
Inscribe Australia has been manufacturing Australian standard & custom safety signs for over 30 years. We can supply and make any type of safety sign using ether polypropylene, ABS plastic, aluminum or colourbond.

Safety signs play an essential role in informing people in many situations. Whether restricting access to a particular area, alerting employees to potential hazards, or providing road safety information, safety signage must meet specific Australian standards & comply with law.

In accordance with Australian Standards AS 1319-1994, safety signage in Australia is classified into four main categories. To have the correct safety signs displayed in the right location, it is essential to understand the definition of each classification.

Safety Categories are as follows:

Regulatory - containing instructions. These are divided into smaller categories:
Prohibition - indicate an action or activity is not permitted - 'can't do';
Mandatory - giving an instruction that 'must' be carried out;

Limitation or Restriction - sets a defined limit on an activity or use of a facility - commonly used for road safety signage such as speed limits.

Hazard - advising of risks. Like regulatory, they are also divided into the following:

Danger - warns of a particular hazard or hazardous condition that is likely to be life-threatening - situations or actions that could possibly
'kill you';

Warning - warns of a hazard or hazardous condition that is not likely to be life threatening, but could still 'hurt you'.

Emergency information - indicates the location of, or directions to, emergency related facilities such as exits, safety equipment or first aid facilities - these are used to 'inform you'.

Fire - advise the location of fire alarms and fire fighting facilities and equipment; this classification is also a means of an 'inform you' sign.

Failing to comply with standards constitutes either an offence at law, or a breach of procedures or other directions - dependant on the kind of controls imposed at the work site or workplace.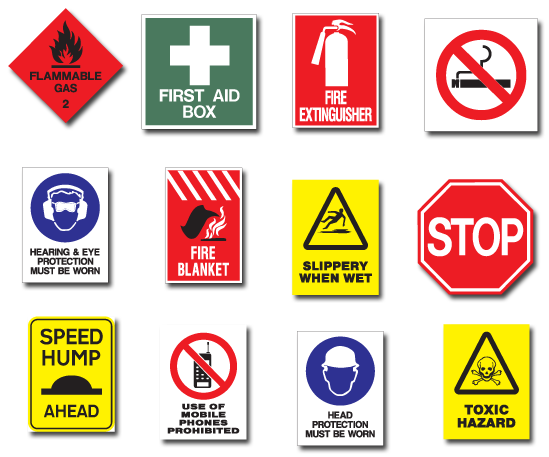 Engraving & Laser Etching
Industrial Labels, Tags & Badges
Digital Printing & Signage

27 Northgate Drive Thomastown Melbourne, Victoria 3074


Contact Us +61 03 94657631